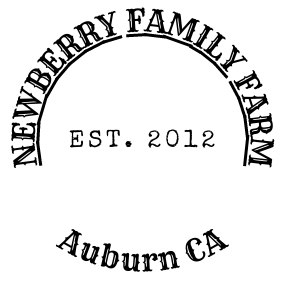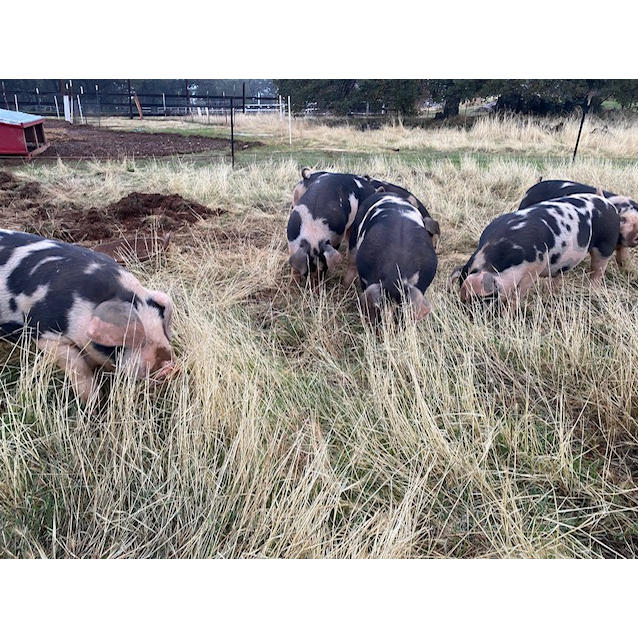 Newberry Family Farm
Contact: Kirtis & Shelly Newberry
City: Auburn, CA,
Email Address: kirtisnewberry@gmail.com
About Us
Newberry Family Farm was established in 2012 on our property in Auburn, CA. We modeled our little farm utilizing a permaculture mindset. From our table to yours, the Newberry family, Kirtis, Shelly, Kayden and Kolt, are passionate about sharing our well loved home grown pork with you.

Our pigs are humanely raised outside on rotational pastures, with a lot of belly rubs! We feed high quality, organic certified USDA and OTCO soy free feeds with added micro-nutirents. We do not use any antibiotics or hormone feed additives.
Practices
Rotational grazing