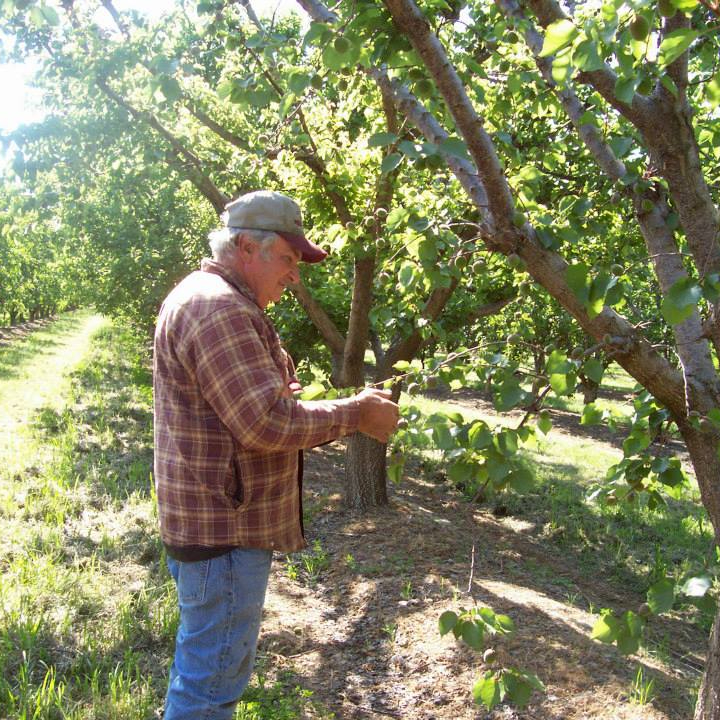 Salle Orchards
Contact: Nicole & Gene Salle
City: Wheatland, CA,
Email Address: nmsalle@yahoo.com
About Us
Founded in 1990, Salle Orchards is a family-owned and operated farm located on 70 acres in Sutter and Yuba Counties. Nearly three decades ago, farmers Nicholas and Billie Jean Salle bought a deteriorating 60-year old walnut orchard, knowing it required a costly investment of effort and resources to bring it up to peak production. But they also knew that the fertile soil under the trees –a nutrient-rich river bottom– had the potential to grow abundant, high-quality fruits and vegetables.

With approximately 3,500 trees, Salle Orchards is one of the smallest farms in the Wheatland, California area. The acreage is planted with four varieties of English walnuts, including gourmet Chandlers, and a large assortment of tree fruit. The orchard contains an expansive variety of fruit, including about 27 varieties of apples, 8 apricots, 9 Asian pears, 7 cherries, 3 persimmons, 3 pomegranates, 5 figs, 25 plums, 3 pluots, 20 citrus, and about 80 peaches and nectarines.

By carefully inter-planting row crops, the Salles also raise specialty fruits and vegetables, including blackberries, kiwis, tomatoes, squash, cover crops, root crops and leafy greens. In addition, they have just debuted two new products - flavored nuts and sun dried fruits - now available at gourmet, specialty and farmers' markets.

The neglected, rundown orchard is now thriving, thanks to the strenuous, yet rewarding, work of Nick, Billie Jean and their children. The Salles are proud of their farm and the quality products they grow, and they invite you to try their fresh produce, walnuts and other products.