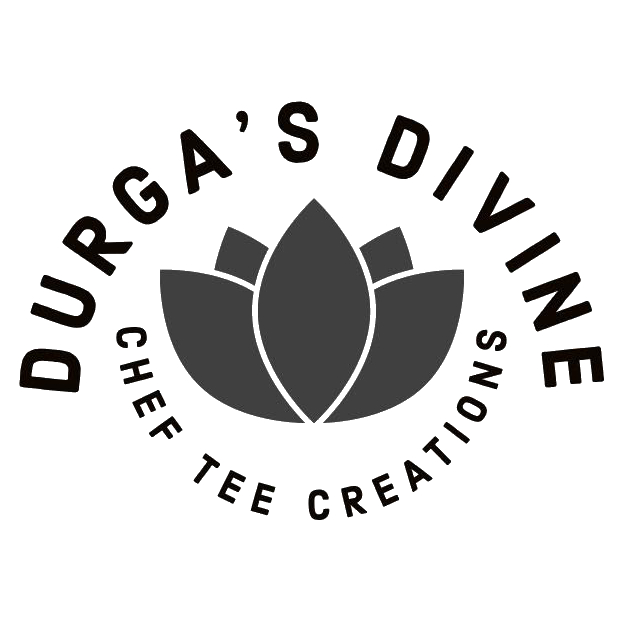 Durga's Divine Chef Tee Creations
Contact: Christina & Carrie
City: Grass Valley, CA,
Email Address: ordersdurgacheftee@gmail.com
About Us
In a time when processed products are some of the most obtainable foods in the United States, healthy items with quality ingredients can feel impossible to find; and, even when they're found, it's sometimes a struggle to pinpoint if the company selling them is being transparent in regards to ingredients. It's why we've created Durga's Divine Chef Tee Creations LLC; we strive to make succulent, honest plant-based food with no added processors or artificial fillers but a whole lot of amazing flavor. To top it off, we are a 100% women-owned small business!

Plant Based - We aim for our food to be accessible for all kinds of eaters, especially those eating green.
Small Batches - Contrary to big businesses operating with hundreds of employees, all of our food is made by just a handful of team members in small, intimate batches.
Quality Food - We pride ourselves on our quality; nearly all of our ingredients are organic. With experienced chefs formulating our recipes, you'll be left feeling anything but dissatisfied.
No B.S. - Nothing artificial, no unnecessary fillers, and no B.S. Our products are completely non-GMO and gluten free.
Practices
HOW WE WORK:

GETTING OUR INGREDIENTS
This step in the process is one of the most important; how could we make the food without the ingredients? We prioritize ethical sourcing in our products and try our best to obtain overwhelmingly organic ingredients. We acquire ingredients locally when possible and all of our sources are economically sustainable.

MAKING THE FOOD
Here, our team works on tossing together ingredients and making our food, while occasionally playing around to create new recipes. We love to cook as we create; who doesn't eat their own food?

PACKAGING IT ALL UP
Lastly, we hand-package all of our goods and prepare them for shipment to local stores and co-ops. We can't wait for you to try some of our food and find your new favorite recipe!