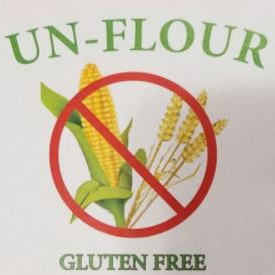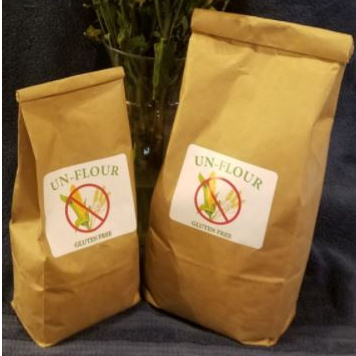 Elliott Enterprises
Contact: Joan Elliott
City: Foresthill, CA,
Email Address: unflour@gmail.com
About Us
About 15 years ago I figured out I was gluten intolerant. At that time there were very few gluten free items available and they were pretty much inedible! So, I set out to create a flour that I was able to substitute for regular flour in my favorite recipes, 1 to 1, with no change in taste or texture. It took me about five years to develop it with the help of my daughter and all her teenage friends. They were my taste testers! Un-flour was born in 2010. I test marketed it in 2013 with very favorable results, but life got in the way. So now I am retired and can put in the time and effort, so I am re-introducing my flour. I hope you enjoy it!
Practices
Everything I produce is organic and non-GMO. I "try" to stay in the vegan model but don't always succeed (I like butter and eggs). My eggs are all free range and non-GMO feed. I have 25 chickens that are amazing bug eaters. My packaging is biodegradable brown paper. I try to be as eco-friendly as humanly possible and my products are all clean.