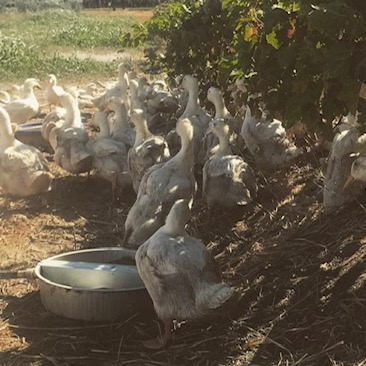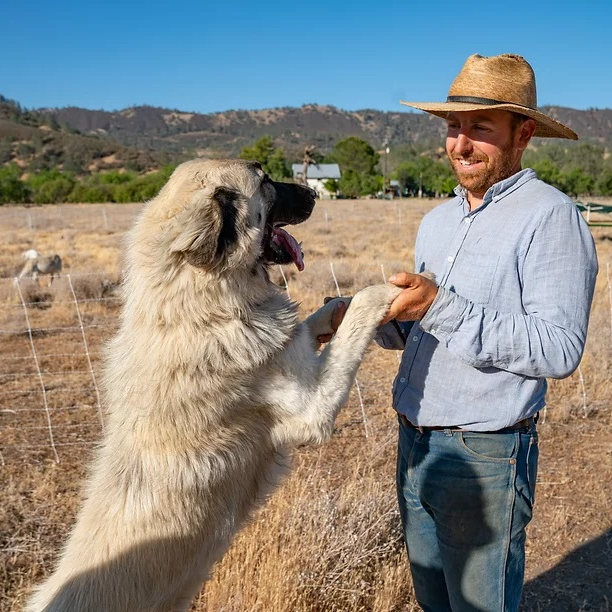 Perennial Grazing
Contact: Shannon, Christian, Schoen & Nelly
City: Capay Valley, CA,
Email Address: purchasing@thefarmersmarketplace.com
About Us
Pastured Peking Roasting Ducks from Perennial Grazing are a delicious way to support carbon farming. Farmer Christian Cain says, "the ducks free-range graze our vineyard to manage weeds, increase fertility and help tighten the carbon cycle of our soil. The ducks are raised with certified organic feed alongside all their foraging, and cook up with a generous amount of fat." We work to sequester carbon while producing all natural grass-fed lamb, pasture-raised roasting duck and seedless table grapes with a special focus on propagating native bunch grasses through regenerative grazing of sheep to protect and heal the climate, landscape and food system. All without tillage or irrigation. This work helps our soils in the Capay Valley to hold more water, nutrients and atmospheric carbon.

We've been invited to speak regenerative grazing by UC Davis, Fibershed, ManyLabs, PT Ranch and Wildfires to Wildflowers among other. We sell to chefs, markets, food coops and our community.