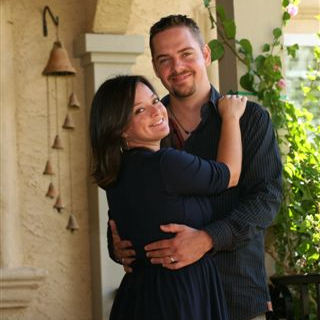 Early Bird Farm & Mill - Registered Organic
Contact: Drew & Sabrina Speroni
City: Nevada City, CA,
Email Address: earlybirdfarm@yahoo.com
About Us
Early Bird Farm & Mill located in Nevada City, CA produces organically grown stone ground grains, heritage grain flours and mixes. We get excited about the art and science of organic soil stewardship, resulting in the most flavorful, fresh, nutrient-dense grains available!

We believe a healthy food system produces healthy people. When we have healthy people, we have healthy relationships and healthy communities! This is why we engage in sustainable farming practices at our own farm, and work with other like-minded, local and regional farms in Northern California to source our organically grown grains. All of our grains are milled by us, using hand sharpened granite stones, the way it has been done for 30,000 years, fresh for you!
Practices
Early Bird Farm is a registered organic farm. We are in the organic certification process, which has been on hold as we prepare to move our mill facility to a new building in Colfax. All farms we partner with are regenerative farms who are certified organic, and all our grains are either grown by us or other Northern California certified organic farms. All our added ingredients for our mixes are the best available, such as Himalayan Salt and Organic Raw Cane Sugar in our 100% whole grain pancake mix and our cornbread mix. We are in the business of building soil!