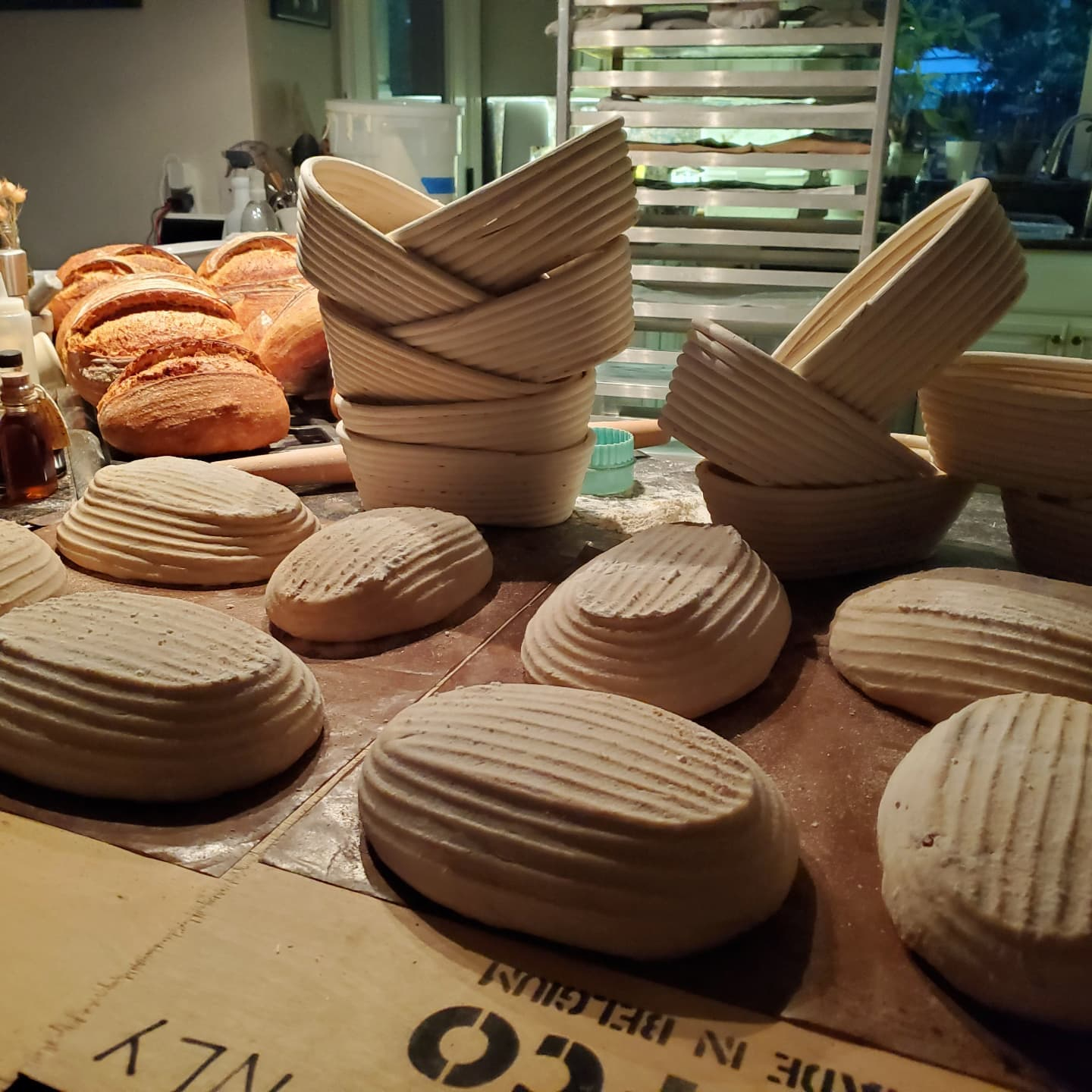 Warren & Co. Sourdough
Contact: Noelle Mays
City: Auburn, CA,
Email Address: noelle@wavecable.com
About Us
"Sourdough bread actually sings and crackles fresh out of the oven!"

I discovered the process of sourdough when I received a starter from a friend about 4 years ago. My new starter friends name was Warren, the love affair was instantaneous. That such simple ingredients, and a long fermentation, produce a bread that is so flavorful, tender and highly digestible is magical. Over the years my starter family has expanded to include some across the globe, Floki from my trip to Iceland, and Mr. T from my friend in Australia. During this time of Covid 19, due to the high demand from my friends and family to learn how to make sourdough, I did a Facebook Live to build a starter together. Mine is named Rosie, and she is a firecracker. I only use wild yeast as a leaven for my breads, never commercial yeast. In November of 2019 I opened my Micro Cottage Bakery, it has been such a thrill to introduce people to Real Bread. All of the flours that I use are of the highest quality, organic and stone milled. We are lucky to have discovered a local mill that stone mills organic heritage grains that are grown withing 60 miles of us. Supporting the local grain economy is a very important mission for us, plus the flavor is delightful! We have fun playing and discovering new grains, flavors and products. The possibilities are endless!

Practices
Organic, Non GMO