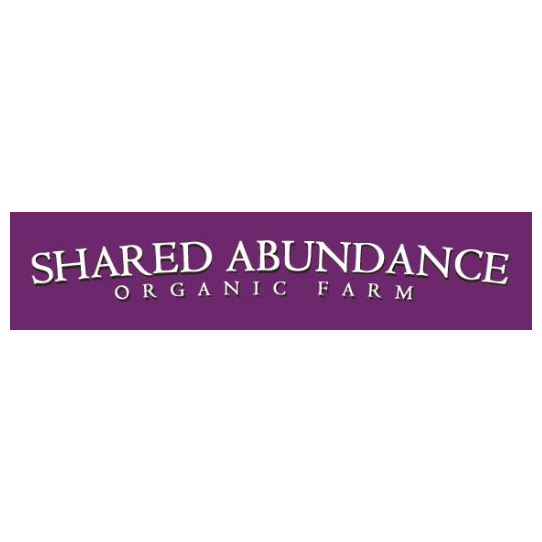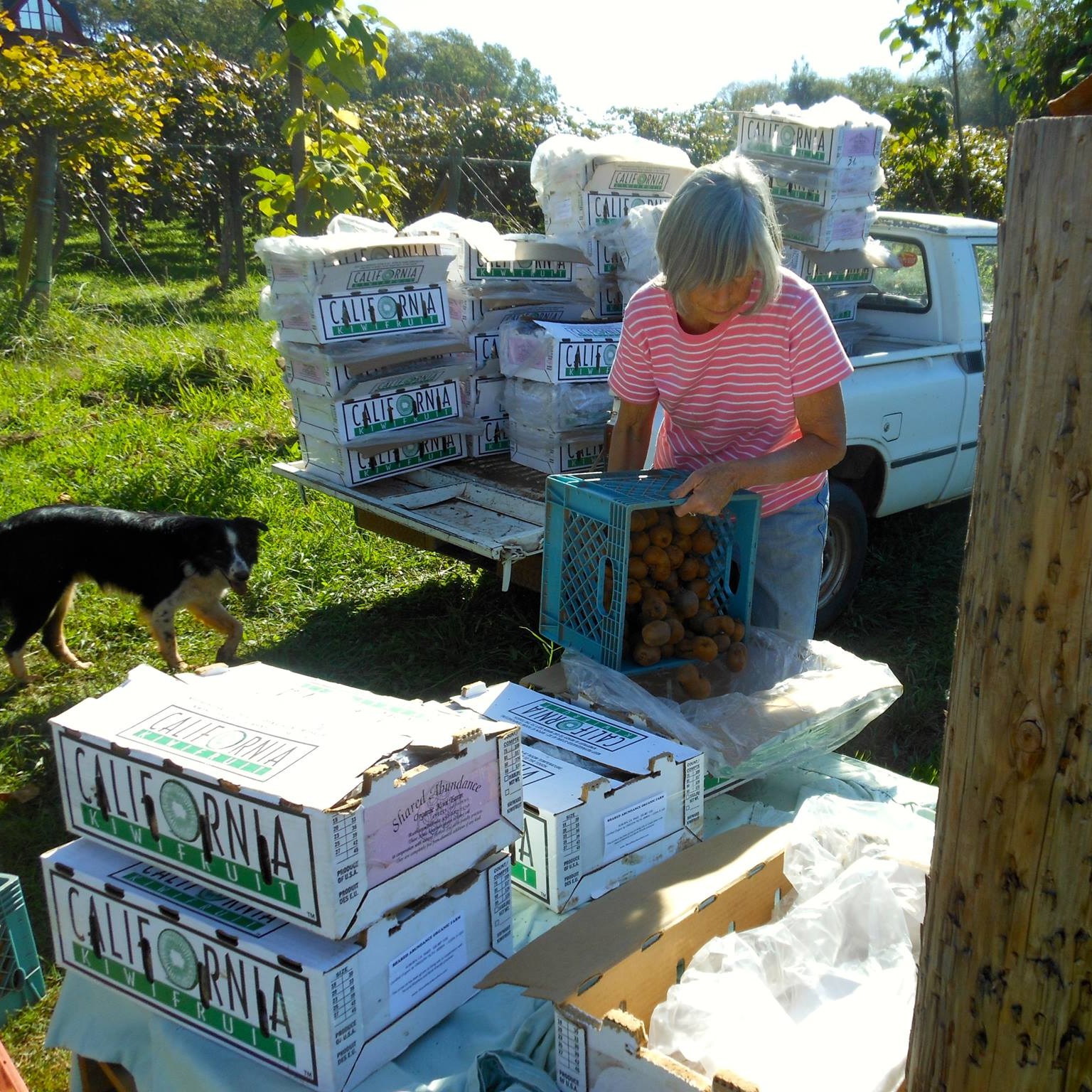 Shared Abundance Organic Farm - Certified Organic
Contact: Ruthanne Jahoda
City: Auburn, CA,
Email Address: raj@sharedabundancefarm.com
About Us
I bought this land in 1997. It had a deserted 5 acre kiwi orchard that I reclaimed and put back into production. Kiwi is a wonderful crop to grow. I expanded out from there to other perennials looking for diversity and a mix of annuals and perennials. We have raspberries, strawberries, blackberries, Citrus, stone fruit, pomegranates, pears, apples, persimmons, grapes, & asparagus. We also grow culinary herbs as well as flowers. For the warm season we grow tomatoes, cucumbers, peppers, beans, and melons. We also always / all seasons grow greens: kale, chard, broccoli, arugula, pak choi, radish, carrot, beets, onions, & garlic. one of our signature products is our Wheat Grass, Sunflower Greens, Diakon Radish shoots, Pea shoots, Buckwheat shoots. We have been growing mung bean sprouts, alfalfa sprouts, lentil sprouts and pea sprouts, for over 20 yrs. I began this venture wanting to incorporate a curriculum for drug and alcohol abused young people, because the land and growing practices, as well as the high quality food feeds the healing of the body/ mind, while the work in the soil and with the plants is soothing and inviting. However, I soon learned that farming itself was more of a learning curve than I expected. I settled into farming and abandoned the therapeutic project. We have a passion here for the cleanest food possible, without chemicals for fertilization, or to rid us of pests, or other plants/ weeds. We have an established client base at our farmers markets in Sacramento and a small CSA in Auburn and Sacramento. I have certified organic land, with Oregon Tilth since 2000.
Practices
We are certified organic and predominately no till. We use crop rotation, companion planting, cover crops, compost and partnership with Nature to produce clean, vibrant & nutritious food.