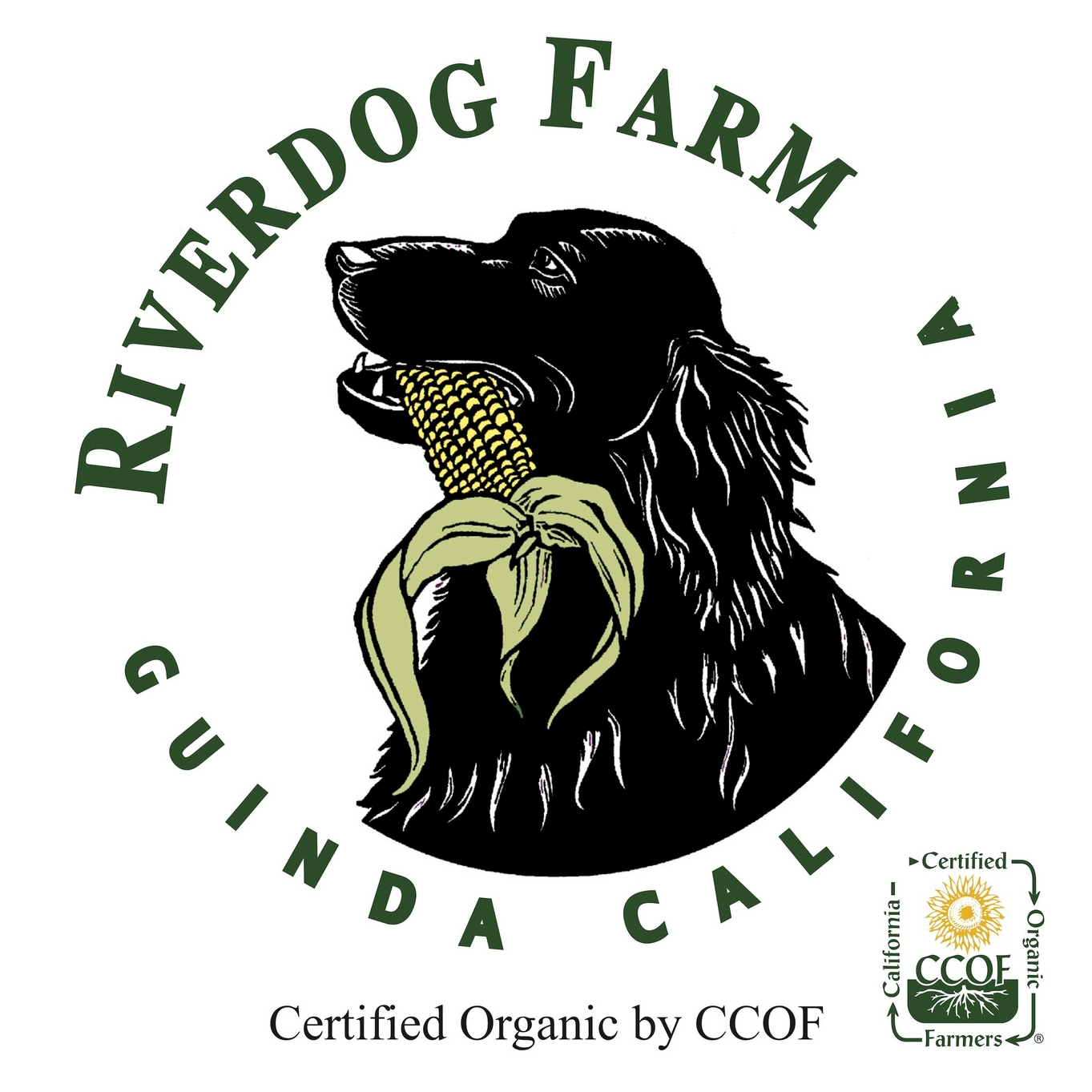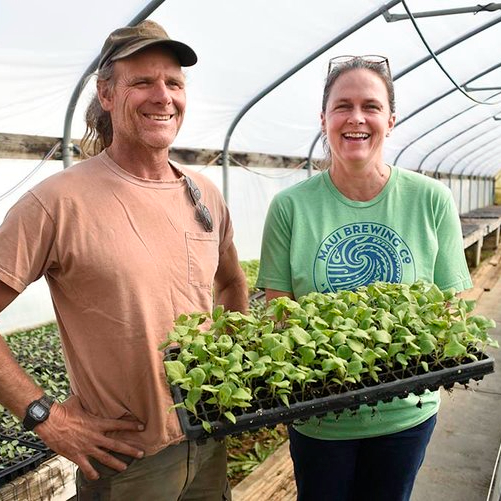 Riverdog Farm - Certified Organic
Contact: Trini Campbell & Tim Mueller
City: Guinda, CA,
Email Address: purchasing@thefarmersmarketplace.com
About Us
Riverdog Farm began in 1990 as a 2-acre organic vegetable farm in Napa County. Started by partners Trini Campbell and Tim Mueller, Riverdog is now located in the Capay Valley and grows organic food on 450 acres located in the heart of the Capay Valley, where rich creek-bottom soil, intense summer heat, and winter frost make exceptionally tasty fruits and vegetables. Using certified organic agricultural production methods, we cultivate a variety of vegetables, nuts, and fruits year-round. We also raise pastured hogs, meat chickens, and laying hens. For us, the best parts of farming are the rewards of fresh, abundant, pesticide-free produce, the open space, and witnessing the life cycle of plants from seed to fruits throughout the seasons.

We grow over 80 different crops and large diversity of varieties. We rotate crops through our fields to help maintain healthy soil and prevent the build-up of pests. We also have several organic fruit and nut orchards on our farm. We use an integrated pasture grazing system throughout our orchards that enables us to utilize the space between trees for organic pasture and provides shade for the grazing chickens. The manure from the chickens acts as a natural fertilizer for the trees.

Our farm is run by a year-round crew and we offer health care and benefits to all employees.
Practices
Certified Organic by CCOF

We use a system of compost, crop rotation, cover cropping and hedgerow planting to keep our soil healthy and to promote a healthy ecosystem around our farm. Our animals are integrated into our farming system by providing natural fertilizer for orchards and fields and are all raised on organic pasture.